After 3 years, I finally got to hug my dad in person and spent Easter with my parents in Brazil.
An avid traveler pre-Covid, I was apprehensive to get on a plane and even more so, to see my dad whose health has seen some declines the last few years.
I joked with a friend that there isn't enough Netflix or take-out in the world that can compensate for the warmth of a hug, the camaraderie of eating in a restaurant with people, of sharing stories with family and friends and eating your mama's home-cooked meals.
There were many unexpected full circle moments:
I met my childhood friend Debbie of 40 years in person and gifted her a copy of my book. We reminisced on our school bus days and how far we've come.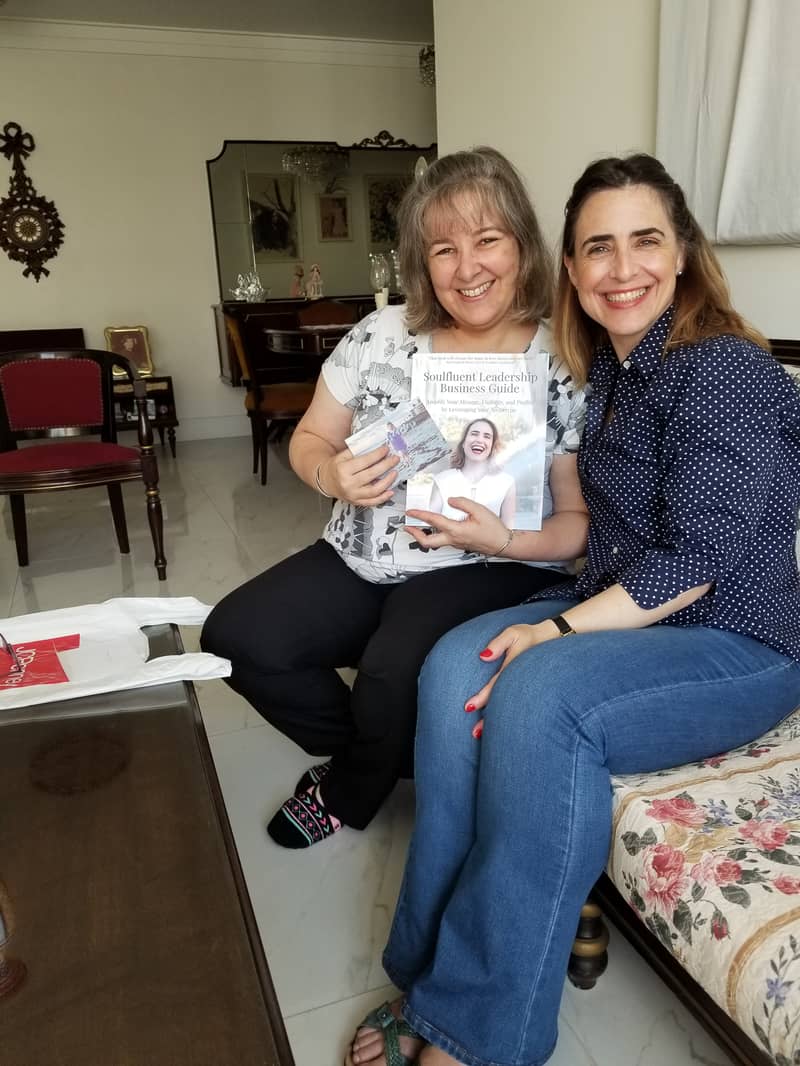 I spent Easter with my parents eating decadent Brazilian food and holding my dad's hand.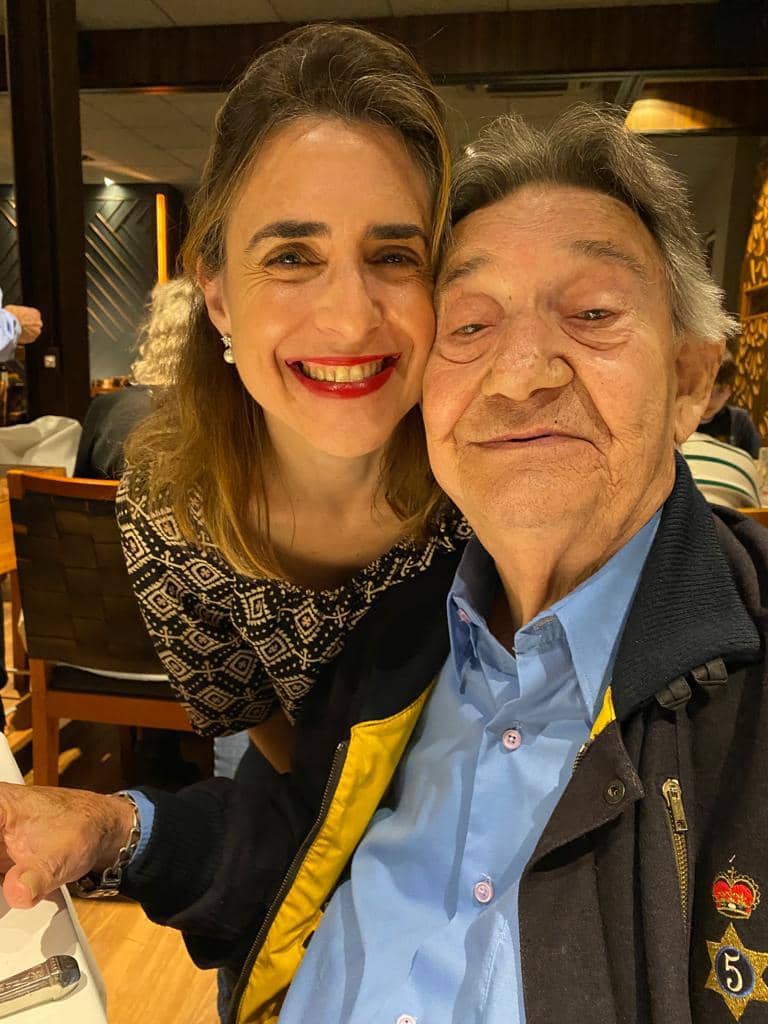 I visited my childhood elementary school and was treated to a tour of the new facilities. So much has changed.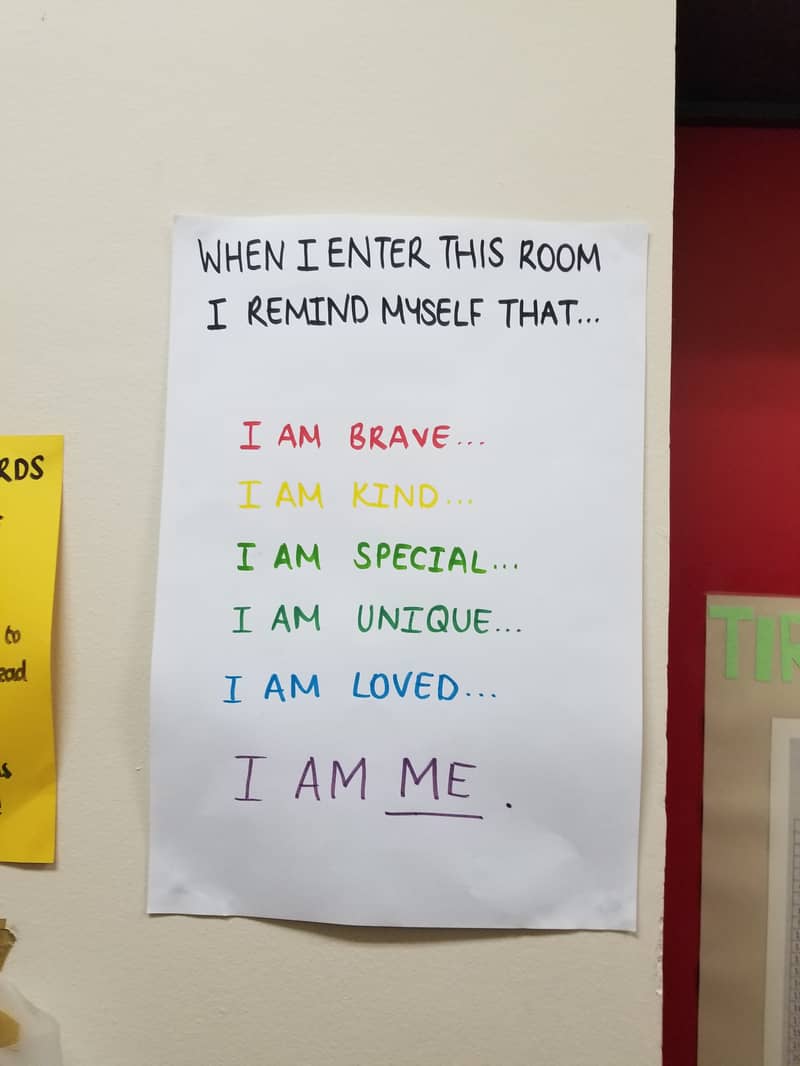 ---
From a healthy distance, I could reflect on personal impulses and habits that create upset in my relationships. More specifically, where I have still held onto the fallacy that "in order for me to be happy, someone else must be happy too.".
This is where the brilliant phrase my ThetaHealing practitioner uses at the end of our sessions has been a game-changer:
"What's yours is yours; what's mine is mine."
I stay in my lane.
I remember I am whole.
I remember I have nothing to fix within myself only opportunities to reconnect to my wholeness and to create from the highest frequency possible.
Our ally on this life journey is DESIRE.
It can be a mirror reflecting back:
suppressed desires
negative habits and story loops
unexpressed grief and sadness
It may be healthy for you to do a desire audit for yourself. Our priorities are shifting still and our capacity often lagging from what it used to be. And this could be a good thing.
On a final note, last month, my gynecologist told me that my recent fatigue, and especially my sudden mood swings were a clear sign of peri-menopause.
Yes, more change is afoot. At first this scared me but as I started educating myself and creating a wellness plan with my doctor I started to embrace this phase as an opportunity for deeper well-being.
---
What I have found is that the importance of our energetic frequency increases as we evolve on our leadership journey.
Having a practice to embody our true essence and not hold onto other people's energies is vital.
Taking on the energy of our inner CEO and to make decisions from that viewpoint creates focus, clarity and effective choices.
Boundaries and standards are raised when we connect with our sovereign inner Queen who firmly holds space and boundaries with grace.
Staying curious about what energetic shifts are ripe for change, business strategies that need to be tweaked and skillsets upgraded.
Inevitably the buck ends with us:
With how we show up.
With the energy we bring to everything we do.
With our self-care regimen (mental, physical and emotional).
With the rest we decadently gift ourselves.
While I love talking business strategy and highlighting your brilliance, the rubber hits the road when we look under the hood into your inner ecosystem and the inner shifts calling to you.
I'd love to hear what's emerging, shifting or pivoting your life and/or business. There's so much fertile possibility abound.
To your sweet success,
-Priscilla
---
EXCITING UPDATES
Next Leadership Roundtable is on July 14th. Join the waitlist here.
More podcast interviews are coming your way. I'll be sharing these as they are released so stay tuned. And if you host a podcast or know someone's podcast for whom I'd be a perfect guest, I'd love an introduction.
I had the honour of meeting a new kindred spirit: The CEO of Conscious Capitalism in Braziland we are discussing ways that I can share content from my book to support her network of 4,000+ conscious businesses in my home country.
The Soulfluent® Leadership Business Guide has been downloaded over 150 times and over 50 print copies purchased by readers across the globe. The reviews continue to be lovely and I'm so grateful. If you've purchased a book, I'd love for you to write a review or send me a photo of you with the print copy. If you haven't get gotten your copy, you can do so here.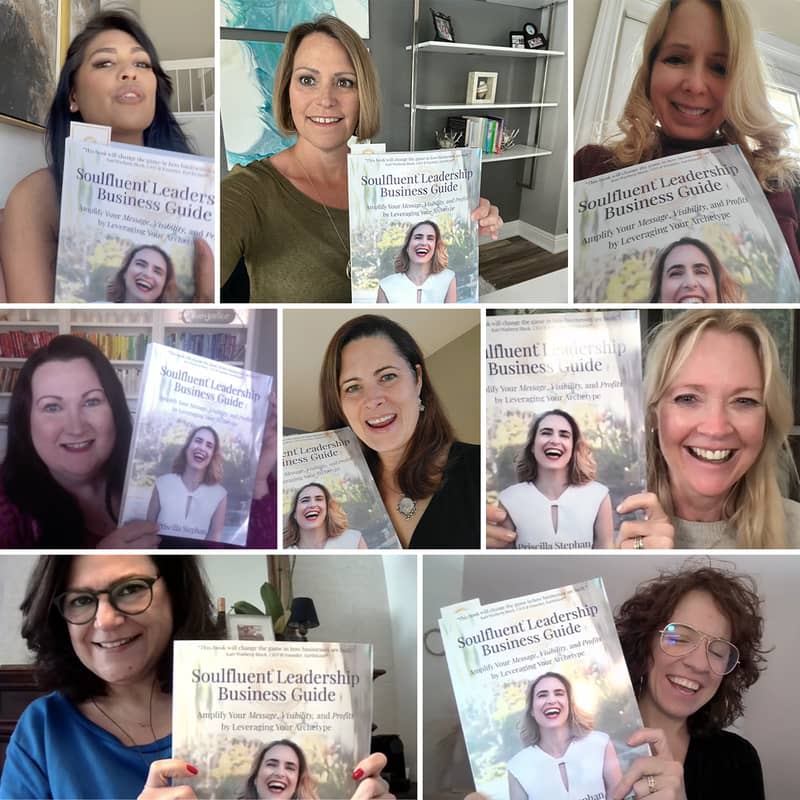 ---
Finally – what content would you like me to share with you more?
Would you like more frequent channeled messages?
A book club to go over the main topics of my book?
A masterclass or Circle on how to apply your Archetype to your business and leadership in general? Email me and let me know! I'd love to support you.
Do you want to learn how to access your Akashic Records?